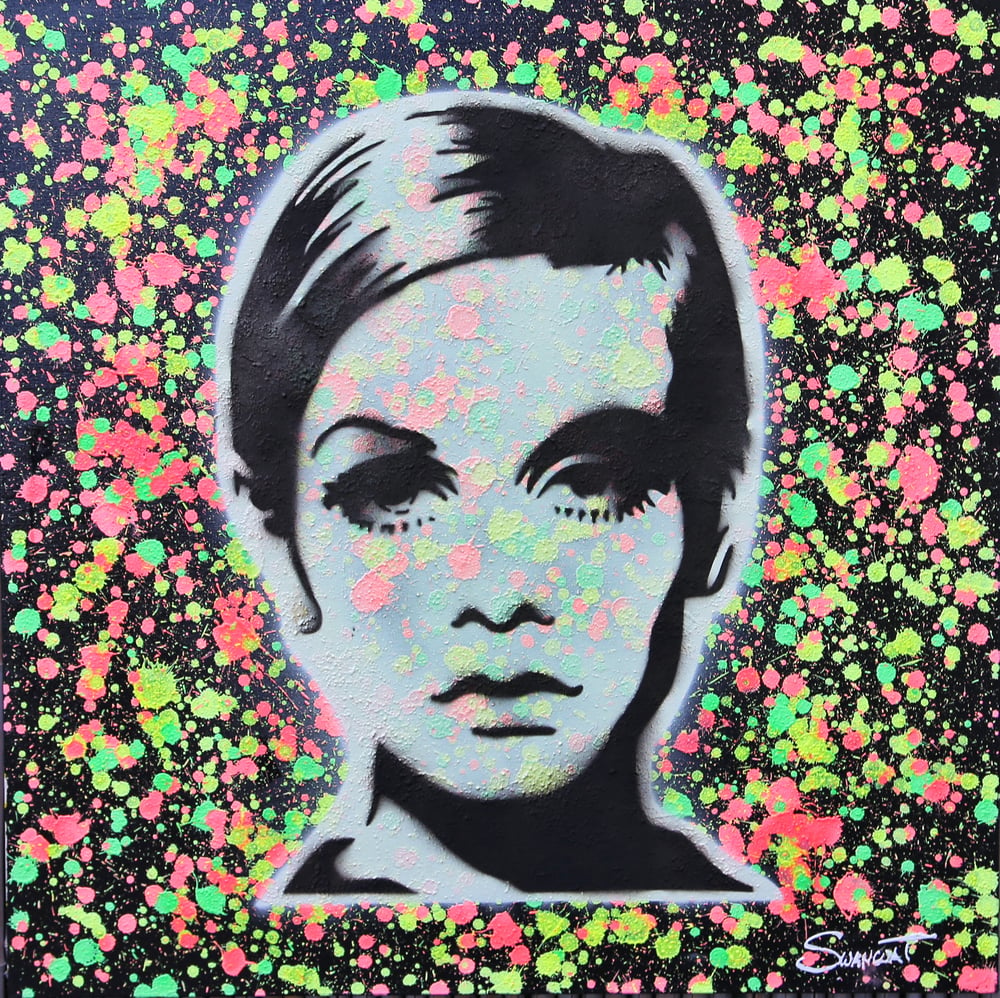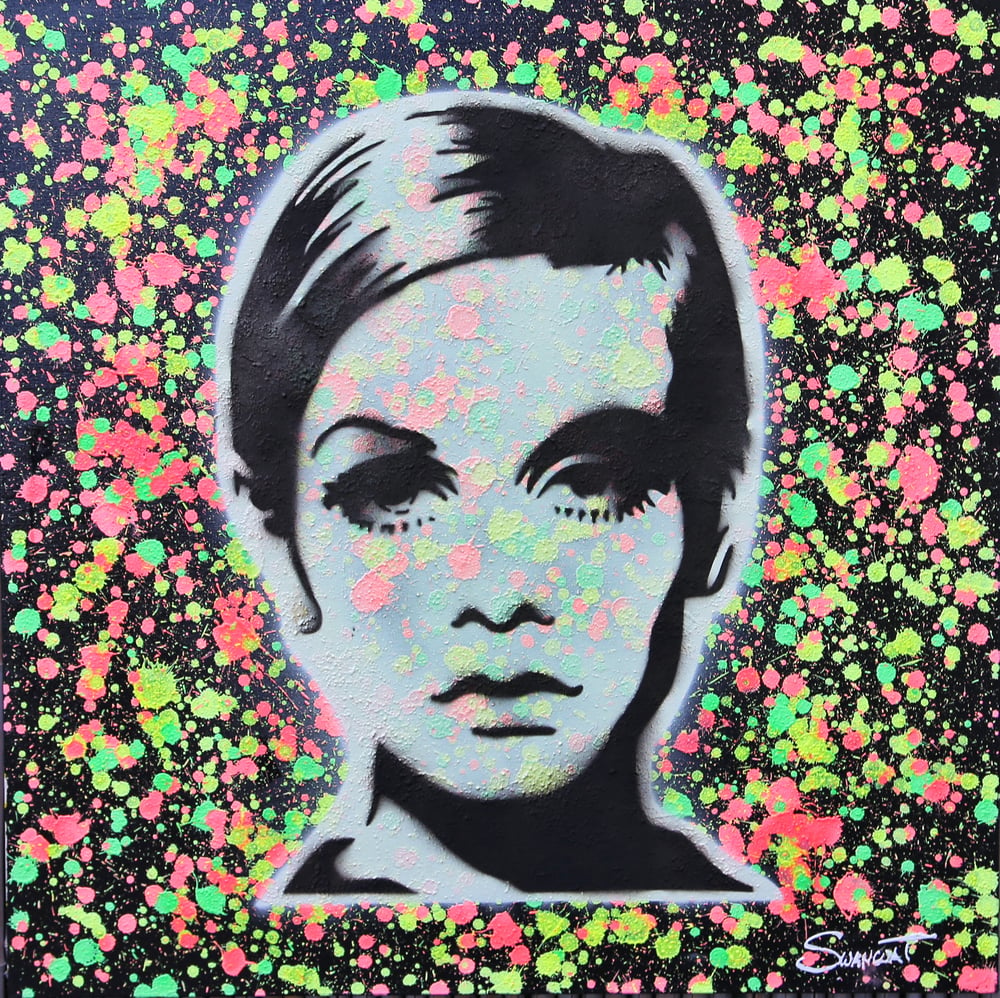 Twiggy of the Cosmos
$1,450.00 / On Sale
36 in x 36 in
Acrylic & Mixed Media on Gallery Canvas
Stencil Signature on front
Titled, Dated and Signed on back.
This painting is super cool as the white "glow" around Twiggy is sprayed using a glow in the dark painting. Just don't be shocked when the lights are out and only thing on the wall you can see is her beauty in the night.
Originally $2900, currently on sale!
*Free Shipping